As I close off my 35th year around the sun, I am starting this blog and setting some goals.
That was me ten years ago on my Honeymoon in New Zealand. We had so many adventures down there! We went kayaking, hiking, biking, wine tasting, luging, toured museums and caves and cathedrals. It was amazing. Now we have a small house and two kids and our adventures are much more sedated and less awe-inspiring. And fewer.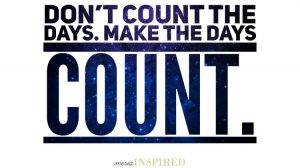 Where does the time go?
My body has broken down over the last ten years. I haven't stayed active, and I can't manage the slightest slope during a walk without being in pain for days. I've lost what hobbies and pastimes I had while two little people and a home have sucked up my time.
Solidly into middle age, I'm kicking off a journey. I'm getting my body back. I'm getting my house in order. And I'm finding hobbies I enjoy and the time to do them in! In the next year, I am setting the goal of finding myself and my inspiration again. And I'd like to invite you to join me.
Get In Shape at 35!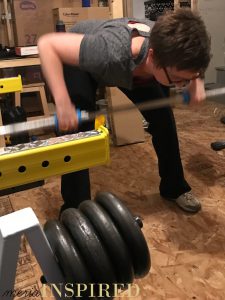 Physical activities are a challenge for this lazy lady. But I'm trying. This is going to be a long, uphill battle, and I really need to create a schedule. The goal is for it to become a habit. At that point, it will become an addiction, and the joy of physical activity is something I want to model for my kids.
Getting in shape is about finding things that interest me, that I can do with the kids or hubby, and what works with the schedule of our lives. This year, my goal is to explore and accomplish:
Getting my hips in order
Building my bike endurance
Swim regularly
Re-start lifting
Start hiking
Learn to cross country ski
I've already started making some headway here, as I started physiotherapy for my hips at the end of 2018. Because I've had issues with them for so long (our honeymoon included my last big hike) I'm taking it slow, but I feel like I'm about to hit a point where it starts coming together quickly, and I'm really looking forward to seeing what this summer brings!
Finding Creative Hobbies as a Busy Mom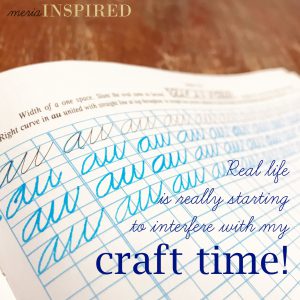 When you're strapped for time, and so much of your day is spent DOING, it becomes so easy to not do anything. This often involves screens which contribute to my feelings of overstimulation. And that same overstimulation is killing my creativity.
For many years I loved making things. There weren't many "art class" things I wasn't willing to give a shot. These days I do a lot of writing for work, but I'm not being creative with that, and I miss it. I need to be creative. I need words and art and visuals. I need to work with my hands. My goal is to stay focused (as it's easy to wander to other projects), and work on:
Scrapbooking the year
Figure out at least one script/lettering as part of the local calligraphic society
Read or listen to at least 36 books
Grow a vegetable garden
Maybe take part in NaNoWriMo
This blog
To do this (and those other goals), I need to give up screens for most reasons. Obviously, with this blog as a project I'm not giving it up completely, but I'm going to be much more intentional with my time on the computer.
Adulting and Life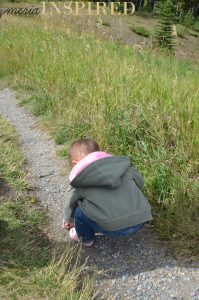 The last few items on my goal list are about making life easier, and engaging with the kids. My stress level goes down when meals are planned and the house is clean. Getting the house to the state I'd like it to be will be a project unto itself!
Go camping with the kids
Meal plan regularly
Clean up and organize my house
Enable hubby to work on finishing the basement
But Why?
This is a confluence of storms. Most of these goals have been on my "do-one-day" list for a long time. Some are things I'm already doing and want to commit to continuing. And I'm getting older. As I watch other people fall apart as they age I'm motivated to do what I can now to make my body better prepared for what is to come.
My kids are my biggest source of accountability and what will make this year different. They are at an age where we can go out and do things easily, they will enjoy it, see Mommy and Daddy doing those things, and think it's normal. It can't be normal if I'm huffing and puffing and can't keep up, or mental withdrawn because I'm so overstimulated by pain, lack of stress relief, and household chaos.
To reach these goals I need to be consistent about all things and form new habits that will help me grow. I want to be a model for my kids to live a strong, inspired life.
Join me!

I hope you enjoy following along as I find my inspiration, and maybe find your own. I'd love to hear from you – what is holding you back from following your passions? What potential inspirations are milling about in your head? Or what is one step you can take to get going?